Filipino Style Lentil Soup

We had such a successful Soup and Bread Party that we received so many lovely recipes. It was not possible at all to do just one post 'cause it would have been such a long one. So without further ado, here's the Part 2 of our Soup and Bread Recipe Round-up. As usual, the recipes are posted in the order they were received. Don't forget to check out all these delicious recipes! Enjoy!
Please note: To get the recipe, find the photo below of the yummy sweet treat you are looking for and then click on the link underneath. That should lead you to the recipe. This is a collection of recipes from our blog and other amazing food bloggers.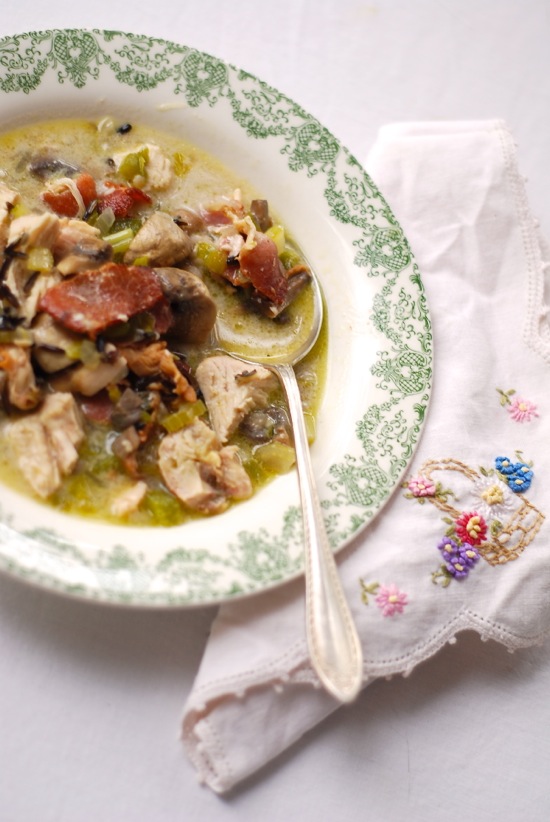 Creamy Chicken Wild Rice Soup by Chin Deep

Savory Veggie Confetti Upside Down Cake by Chin Deep

Cabbage Potato Soup with Bacon by Bibi's Culinary Journey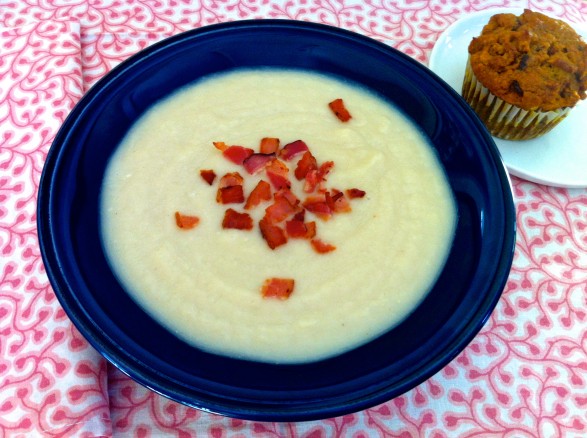 Cauliflower Leek Soup by The Fountain Avenue Kitchen

Cream of Cauliflower Soup by Kakemilla

Chinese Chicken and Corn Soup by Roti N Rice

Cinnamon Craisin Pumpkin Bread by Baking in a Tornado

Creamy Brocolli Cauliflower Soup by A Little Lunch

Butternut Squash Soup with Toasted Cashews by What a Girl Eats

Spicy Veggie Corn Muffins by Leave a Happy Plate

Pasta E Fagioli by Moore or Less Cooking

Thai Red Curry Butternut Squash Soup by Flavor N Spice

Polish Soup by My Pans and Pots

Eggless Cinnamon Choco-Chip Banana Bread by Tickling Palates

Jalapeno Sweet Pepper and Ricotta Pancakes by The Food Geek Diary

Slow Cooker Buffalo Chicken Sandwiches by Dreaming All Day

Vegetable Clear Soup by Cooking Thumb

Mini-Grilled Cheese by Crepes Suzette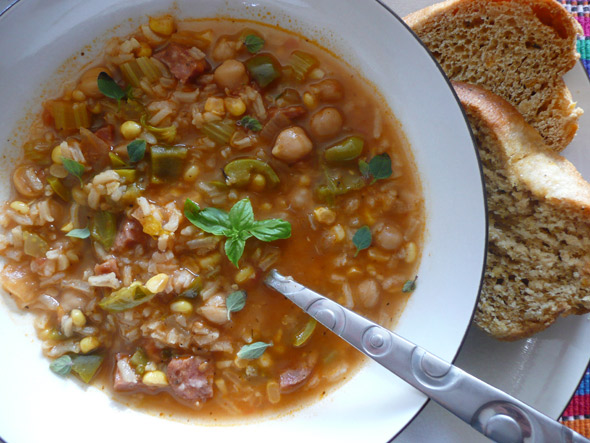 Cajun Andouille Sausage Vegetable Stew by Sumptuous Spoonfuls

Bonnie's Minestrone by From Valerie's Kitchen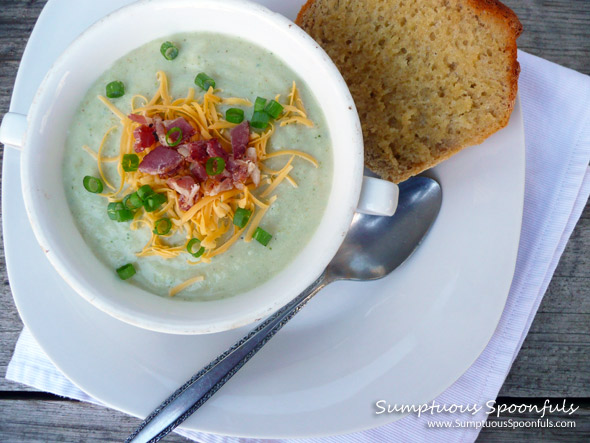 Cheesy Brocolli Potato Soup by Sumptuous Spoonfuls

Chicken and Quinoa Soup by Red White and Blueberries