Frikadelles (South African Braised Meatballs)
Yesterday we had a celebration in our Manila Spoon Facebook Page featuring Thanksgiving and International Recipes. What a happy day it was for we received so many lovely recipes! I love all the Thanksgiving dishes and the exotic and delicious global cuisine samples we got. I am sure that some of you would like to see these lovely recipes again, perhaps to try them yourselves or to use them as inspiration to create your own dish but it can be quite difficult to access them on the Facebook page itself. It's certainly not going to be much fun scrolling down the page just to find the recipes you want so I thought I'd make a post of all the recipes we received with their corresponding photos and the links to the blogs they came from. I have posted these recipes according to the order I have received them. Hope you find this post helpful and do check out these lovely blogs. Many thanks again to all of you for making our Foodie Party a success!
Please note: To get the recipe, find the photo below of the yummy sweet treat you are looking for and then click on the link underneath. That should lead you to the recipe. This is a collection of recipes from our blog and other amazing food bloggers.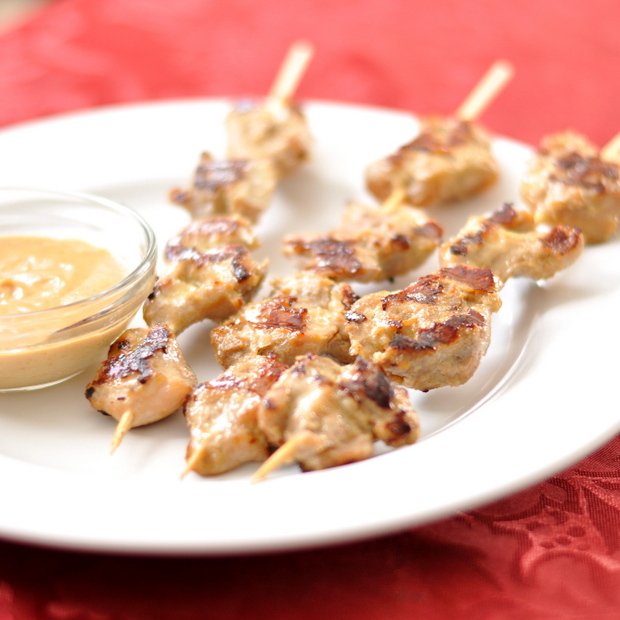 Chicken Satay by My Love for Cooking
Crock Pot Apple Crisp by Michelle's Tasty Creations
Vegetarian Taco Bowls by Tickling Palates
Mediterranean Burgers and Beans by The Food Geek Diary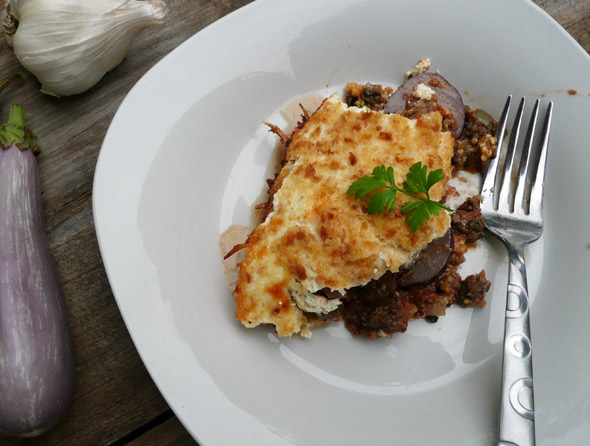 Moussaka by Sumptuous Spoonfuls
Apple Sour Cream Cake by A'lil Country Sugar
Mushroom Bruschetta by Foodie Fitness
Creamed Spinach by Food Done Light
Bread Pudding with Egg Nog Spiced Glaze
Upside Down Apple Pie by What's Cooking Love?
Pear Charlotte by Crepes Suzette
Apricot and Amaretti Semifreddo by Jams N Pans
Pumpkin Crunch Cake by Hot Eats and Cool Reads
Spicy Sweet Chinese Chicken by Love Bakes Good Cakes
Harissa Beef Brisket by Ally's Kitchen
Chicken Cornbread Dressing by Once a Mom Always a Cook
Black Bean Lasagna by Citronlimette
Chicken Biryani by Cup Cake Luvs
Old Fashioned Corn Pudding by Nibbles by Nic
Pork Sausage Dressing by My Recipe Round Up
Nyama Fried Meat by Foodie in the Desert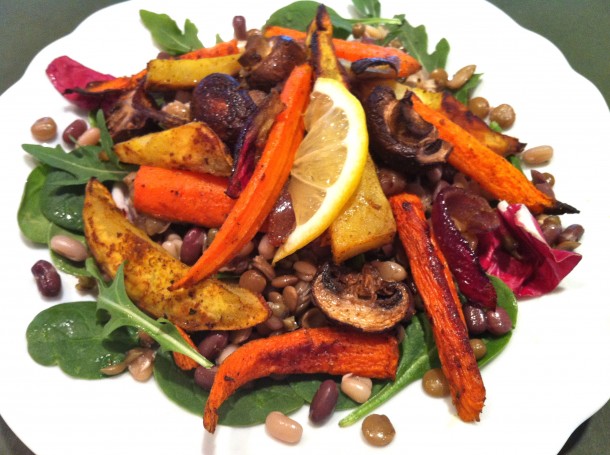 Indian Roasted Vegetables over Lentils
Beef Rouladen by Bibi's Culinary Journey
Sesame Seed Flatbread by Life Currents
Japchae – Korean Noodles by Eat Love and Be Merry
Peanut Butter Cups by Within the Kitchen
Cosmopolitan Cranberries by Chin Deep

Chicken Biryani by Kuk's Kitchen

Bobotie by Joure's Rustic Kitchen

Very Berry Cranberry Sauce by From Valerie's Kitchen

Lasagna with Artichokes by Sunday at the Giacometti's

Individual Sour Cream Apple Pies by Donna Sawyer

Green Beans and Caramelized Onions by Play with Your Food

Apple Pie Biscuits by Tara Cooks
If you like what you see and would like to receive new recipe updates we'd love you to join our site or like us on Facebook. Happy browsing!
Last updated on October 1st, 2019 at 02:59 pm